ABOUT GeStream:
GeStream is a Robotic Designer, we design and manufacture education robots, security robots, industrial robots, servo motor, control board, sensors and key components in Taiwan. The following document and the attached files will introduce you BeRobot, the world's smallest humanoid by Guinness World Records. Though it is very small, but its embedded robotic development platform enables it lots of incredible featuresand development materials as following. www.BeRobot.com
1.Software:
¨Friendly Game-like Software (Graphic User Interface) for beginner, to easily program and real-time control robotic motions.
¨Advanced version providing SDK and source codes for engineers to design advanced projects in Microsoft VB, VC++, VC#, Java, Scratch, APP inventor, Python, ….
¨Bluetoothversion providing Android APP to control BeRobot via smartphone, tablet or computer.
2.Hardware:
¨Green EnergyTechnology to save power consumption and Battery life.
¨Embedded with LED, IRDA, UART/USB, 8 GPIO interface
¨Provided fancy small Remote controller is easily to be programmed/definedthe functions of keys.
¨(Optional) Many versatileexpandable Hardware Modules to upgrade functions. Sensor/Control modules(for distance, sound, touch, optical, fall down, voice command, remote video…), wireless modules(RF,Bluetooth,Zigbee,wifi,GSM,3G)
3.Servo Motor:
¨High performance, High precision, dual bearing Servo Motor
¨IC protection technology to prevent Servo IC from crash/ burn down.
¨Embedded with zero backlash Gear sets and precision Sensors with life cycles over 500k rotation.
4.Mechanism:
¨Re-Constructible ashundreds of types, such as dog, dinosaur, scorpion, crab, humanoid…with durable Al-Mg alloy bracket.
¨Small and cute, safety to use for young students. Easy to carry, easy to program robot at small table. Does not need to occupy much space.
¨Rotatable waist design made its performance more stylish.
¨Modularity design for easily replacing any damaged parts and saving maintenance costs.
5.Innovative Robotic Education:
¨Steps by steps detail DIY teaching books, including 3Danimation, 3D diagrams, programming User Manual
¨More than 25 experiments curriculumsfor learning Programming, Mechanism design, Electronic design, Automatic Control, Sensors Interactive, Motion Balance
¨Mini Robot Competition every year in autonomous or remote controlled mode.
6.Awards: Guinness World Records, Industrial Innovation Achievement Award, National Quality Assurance Golden Award, Business Start-Up Award, Jin-Yi Award Creative Design Award, Golden PIN Award, Product Insurance from Zurich insurance, Certification by International Design Alliance, Certificate of Technological Service Organization, Mini Robot CupOrganizer, Maker Faire Competition Organizer, International Robot CompetitionChampionship
7.Made in Taiwan with best quality and ROHS compliant.
8.FACEBOOK https://www.facebook.com/berobot
9.Introductionhttps://www.facebook.com/photo.php?v=10152165949037297&set=vb.158160817296&type=2&theater
10.DMhttp://www.berobot.com/BeRobot/NDP_E _download.html
11.Videos https://www.facebook.com/berobot/videos
¨TV Show https://www.facebook.com/video.php?v=10152797525122297&set=vb.158160817296&type=2&theater
¨APP control BeRobot https://www.facebook.com/video.php?v=10152231161897297&set=vb.158160817296&type=2&theater
¨Deliver juice https://www.facebook.com/video.php?v=10152034974302297&set=vl.1565485146996759&type=2&theater
¨Gangnam Stylehttps://www.facebook.com/video.php?v=10152396240282297&set=vb.158160817296&type=2&theater
¨Gymnastics https://www.facebook.com/video.php?v=10152231211892297&set=vb.158160817296&type=2&theater
¨Up Stairs https://www.facebook.com/video.php?v=10152034960887297&set=vb.158160817296&type=2&theater
¨Footwork https://www.facebook.com/video.php?v=693522970660124&set=vb.158160817296&type=2&theater
¨Backflips https://www.facebook.com/video.php?v=693519827327105&set=vb.158160817296&type=2&theater
¨SorrySorry https://www.facebook.com/video.php?v=10152797539102297&set=vb.158160817296&type=2&theater
¨Mini dancer https://www.facebook.com/video.php?v=10152231223232297&set=vl.1565485146996759&type=2&theater
¨Push up https://www.facebook.com/video.php?v=10152797527482297&set=vb.158160817296&type=2&theater
¨Football https://www.facebook.com/video.php?v=685361381476283&set=vb.158160817296&type=2&theater
¨Interactive sensor https://www.facebook.com/video.php?v=10152797543037297&set=vb.158160817296&type=2&theater
¨Security https://www.facebook.com/video.php?v=10152797534112297&set=vb.158160817296&type=2&theater
¨Dinosaur https://www.facebook.com/video.php?v=484423088236781&set=vb.158160817296&type=2&theater
¨Scorpion https://www.facebook.com/video.php?v=481817161830707&set=vb.158160817296&type=2&theater

PRODUCTS: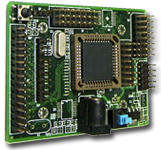 Controller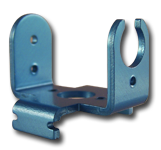 Mechanism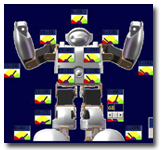 Software
Graphic User Interface
Programming BeRobot in Microsoft Visual Basic
Programming BeRobot in Microsoft Visual C++
Programming BeRobot in Android/iPhone

Programming BeRobot in Scratch

Programming BeRobot in APP Inventor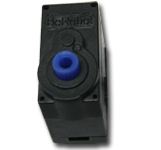 Servo Motor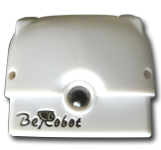 Plastic Case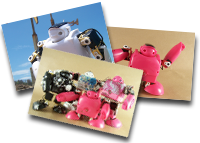 BeRobot Series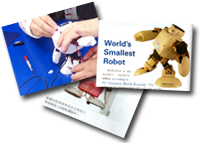 Education
Accessories
Movie