ABOUT SimpLive Tech:
Founded in 2012, SimpLive Tech. Co., Ltd. provides Android-based turnkey solutions for home entertainment, automation, surveillance and healthcare. The company's core competence is in development of Android platform, SiP component, RF module and cloud database.
SimpLive offers "Android+ Dock", an IoT control box that mounts on the mother board and can be customized for different applications through hardware and software integrations. While the Android+ Dock can be used as a multimedia smart TV box, it has GPIO, UART, ADC, 12C & PWM reserved for functionality extensions.
Based on the clients' needs, the Android+ Dock can integrate with gateway adaptors for specific applications. For example, integration with ZigBee gateway adaptor enables the Android+ Dock to be used for home automation applications.
With customizable turnkey solution based on Android+ Dock, SimpLive can help their clients build their IoT products and solutions in a short time at a low cost. SimpLive's solutions have been employed in healthcare applications such as treadmills.
SERVICES:
Android TV Miracast Bar Solution-
HTML5 Web App Design-
Android+ IOT Control Box-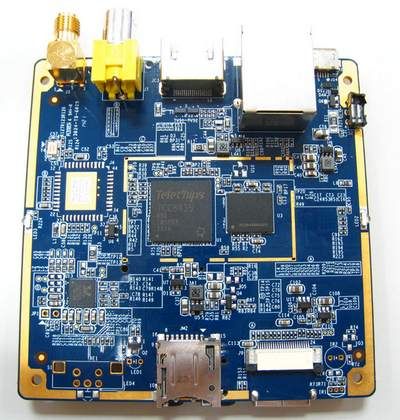 Android+ Dock is a multi-function IOT control box. More than a multimedia smart TV box, it reserved GPIO, UART, ADC, I2C & PWM for extend functions.
Android+ platform SDK support APPs access directly.
The application included: home entertainment, automation, health management, cloud & car application.
Android Car Rear Seat Entertainment Solution-