At Fictiv, we're creating the future of democratized manufacturing. Our mission is simple: to empower people with the tools, information, and community necessary to build amazing products.
How it Work

Distributed manufacturing is a method for faster, more efficient production. Parts are intelligently routed to available machines on our network of vetted vendors. The results: faster parts, fair prices, and focused innovation.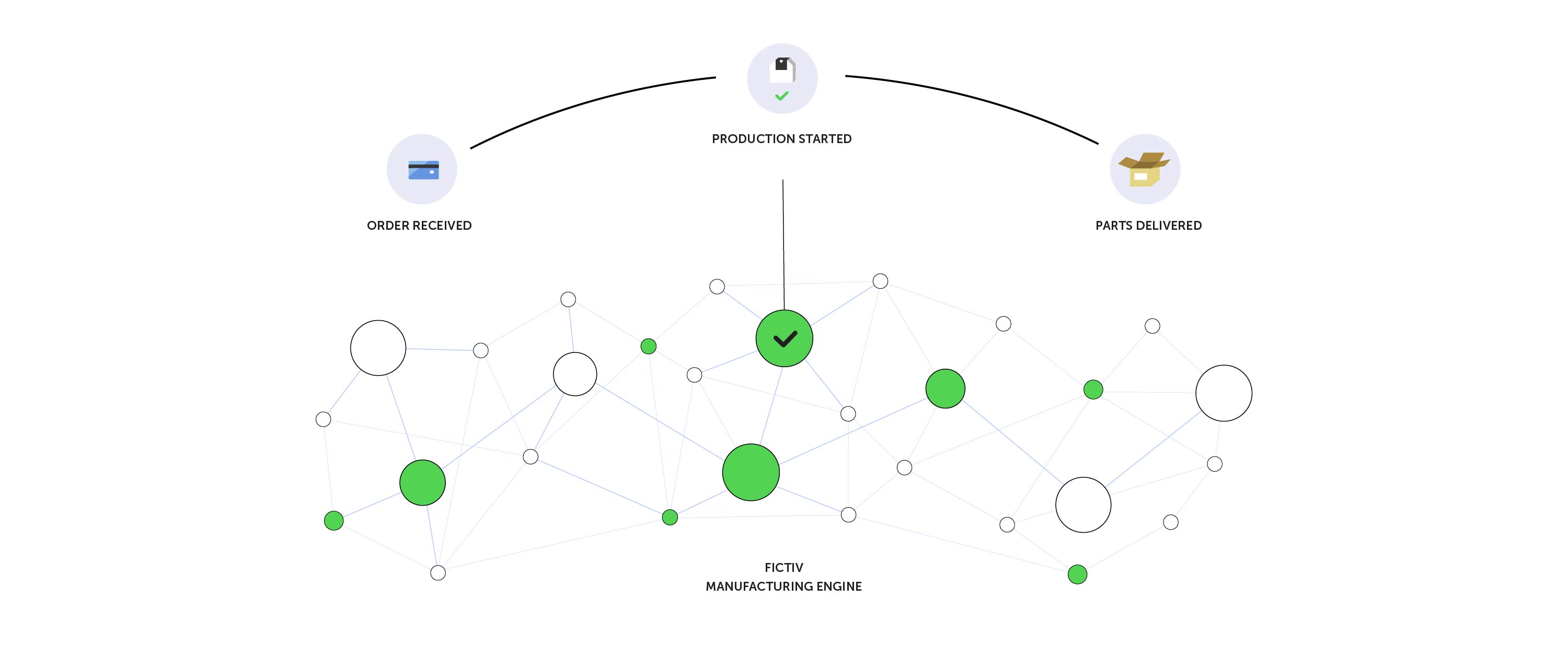 Instant production
We route parts to machine with open capacity so you don't wait 5 days for a part that takes 5 hours.

Get purchasing power
We aggregate orders so every customer receives the benefits of large purchasing power, including faster lead-time and fair pricing.

Location-based manufacturing
Parts are produced as close to customers as possible to reduce inefficiencies in logistics and shipping lead-time.

Superior operator talent
We search, identify, on-board, and continuously manage the quality of operators and machines on the network.