Comet Labs is a venture fund focused on helping B2B intelligent machine startups scale,We invest capital, and provide resources that accelerate the product and customer development cycles -- resulting in a shorter time to paying customers. Our portfolio companies build both platform technologies, as well as industry-specific solutions. We invest in 1 - 2 companies per month and have the infrastructure to rigorously support these investments over the companies' lifetime.
Service
Intelligent Capital for Intelligent Machine Startups
Comet Labs invests up to $300k of capital into startups building intelligent machine platforms and solutions. Our capital partners view Comet Labs as a strategic, value-add investor.
Our Partners, Your Customers
Comet Labs provides a structured relationship with corporate partners to get actionable product feedback and accelerate the customer development process. We have partnerships across industries such as healthcare, logistics, food and beverage, and agriculture.
Labs, to Help You Build Better
Comet Labs runs the Comet Factory Lab, among other labs, to offer prototype development, project management, and small batch contract manufacturing, to portfolio companies.
Technology to Help You Build Faster
Industry needs help adopting new technologies. Comet Labs' technology partners have modular layers that can be applied on top of existing solutions, to increase the market appetite. These include: facial recognition, natural language processing, voice and image recognition.
Industrial-scale Datasets
Intelligent machines are only intelligent because they learn from a lot of training examples. Our partners have massive sets of high-quality, context-specific data, and a need for new solutions.
Experience-refined Strategy
Our curated mentors come from backgrounds in investing, B2B sales, robotics and machine learning, executive and operational industry roles and experienced startup founders. Our narrow focus on B2B intelligent machine companies and platforms allows our mentor network to have deep value-add.
An Environment for Collaboration
Portfolio companies are invited to work from our office space for up to 6 months alongside some of the best teams building B2B intelligent machine solutions. In many cases, founders who have already worked through challenges give the most valuable feedback.
Talent Worthy of Joining Your Team
Comet Labs helps portfolio companies find the people they need to take them to the next level. Whether it be software and hardware engineers or business people, we have access to the best recruitment channels.
Portfolio

Matternet builds flying vehicles and intelligent software seamlessly integrated into a complete transportation solution.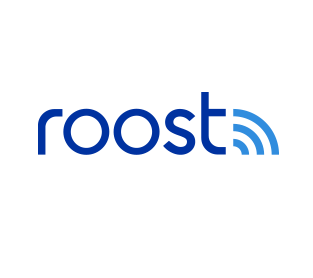 Roost is a smart home equipment and service provider, focusing on home safety.
Orvibo is one of the world's most well-known smart home/ smart hardware companies.